About us
Taschen is an (art) book publisher founded in 1980 by Benedikt Taschen in Cologne, Germany. It began as Taschen Comics publishing Benedikt's extensive comic collection. Taschen has been a noteworthy force in making lesser-seen art available to mainstream bookstores, including some fetishistic imagery, queer art, historical erotica, pornography and adult magazines (including multiple books with Playboy magazine). Taschen has helped bring this art into broader public view, by publishing these potentially controversial volumes alongside its more mainstream books of comics reprints, art photography, painting, design, fashion, advertising history, film, and architecture.
Taschen's publications are available in a variety of sizes, from large tomes detailing the complete works of Leonardo da Vinci, to surprisingly uncommon middle-sized books, to their "Icons" series of small, flexicover volumes which encapsulate themes of everything from old ads of Las Vegas, Nevada to male nudes. The company has also produced calendars, address books, and postcards of popular subjects.
The company's stated mission has been to publish innovative, beautifully designed art books at popular prices. The Icons series, for example, has several new volumes published a year, and retailing for about $10 are inexpensive for published collections of art. Another popular series is their 'Basic Art' series, which has around 50 volumes, each about a separate artist, ranging from artists such as Michelangelo to more contemporary artists such as Norman Rockwell. They also publish a 'Basic Architecture' series in the same style as 'Basic Art' that covers some of the most prominent architects in history, such as Frank Lloyd Wright.

Taschenboekhandel.nl is a partnersite from Boekhandel Koops, a bookstore wich is situated in the center of the city of Venlo (netherlands) for more then a century. We have a lot of Taschen boosk on stock, wich makes it possible for us to deliver very quickly in most cases.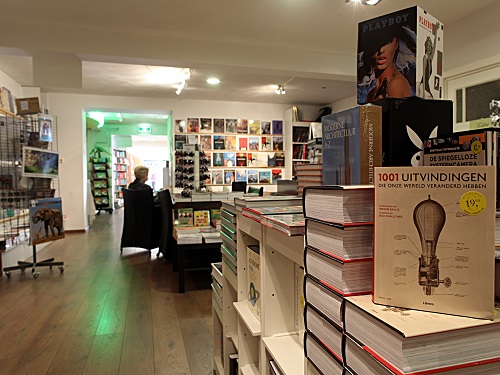 Also visit our other websites:
 www.boekhandelkoops.nl
www.vvvkantoorvenlo.nl